Softlandia
Smile & Deliver
Softlandia is a superb technology partner for high-growth companies. Work with us for great results – and cozy vibes.
Our team has a great track record in working with demanding, and sometimes upright tricky, international accounts.
We can help you especially in challenges related to software development, cloud architecture, AI/ML, IoT & sensor fusion.
Softlandia
Latest blog entries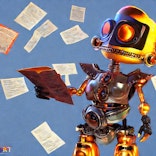 Building NLP solutions: strategies and tools
Here we give a roadmap to creating an effective NLP service, and list some of our favourite tools.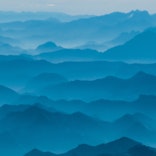 Explaining the Cloud: a Layman's Guide
In this post, we explain cloud computing in simple terms for those who may be unfamiliar with the technology. The cloud has revolutionized software development, making it more accessible, cost-effective, and scalable than ever before.
Our Customers
The Softlandia team has experience in delivering hundreds of software projects. For bigger and smaller customers in Finland and abroad. We have worked with the most demanding customers in the world and know the true meaning of having to deliver firsthand.
"Thank you for the great co-operation in this project. I have seen different types of contractors, and you guys truly stand out!"
High competence – great communication: Smile & Deliver. That's our service attitude. Read our customer stories from our customer cases.